Make Your Log Home Dream a Reality!
Handcrafted Luxury Log Homes & Cabins
Frontier Log Homes is the industry leader in award-winning log cabin homes, buildings, and kits. If you are looking for the experience of adventure and nostalgia that a log home offers, then contact us today to learn about how our solid log homes adds warmth and luxury to your everyday life.
A Log Home As Unique As You
You can't beat the quality and value of our log homes—there is nothing else like it! We are not a lumber mill and do not create mass-produced log homes. Rather we take the time to talk with you about your goals and dreams, then we create a custom log cabin kit that fits you and your budget.
Our luxury custom log cabins allow for expansive customizations and integrations. You don't have to finish with floor to ceiling wood! Beautifully incorporate drywall, paint, timbers, round logs, tile, stone, and more for your own unique look and feel.
Floor Plan Options
Numerous floor plan choices in four size categories

1500 Square Feet and Under



3500 and Above Square Feet
3 Easy Steps to Getting Your Log Cabin Or Home Ready for Dry-In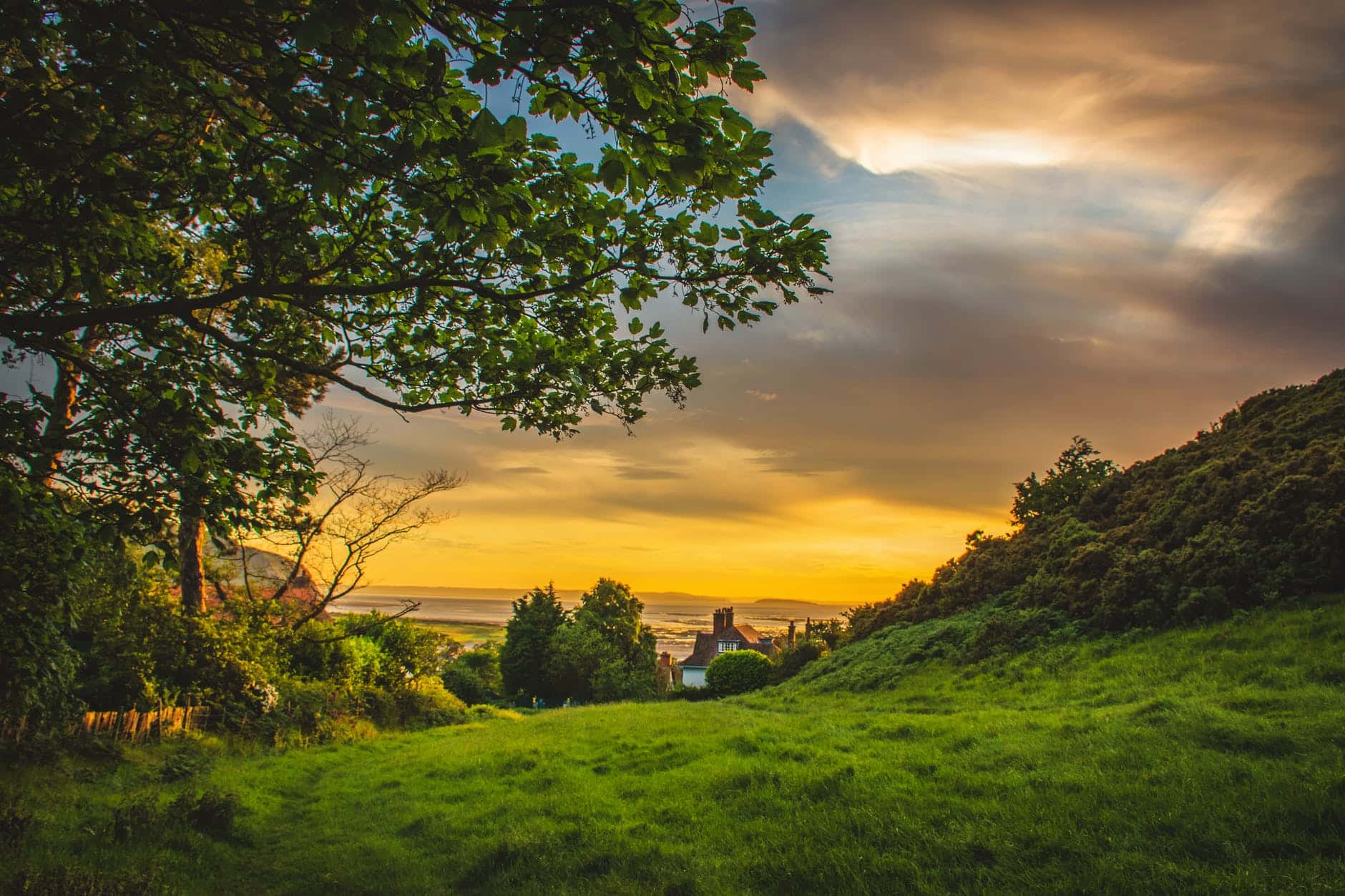 Step 1:
Determine Budget & Location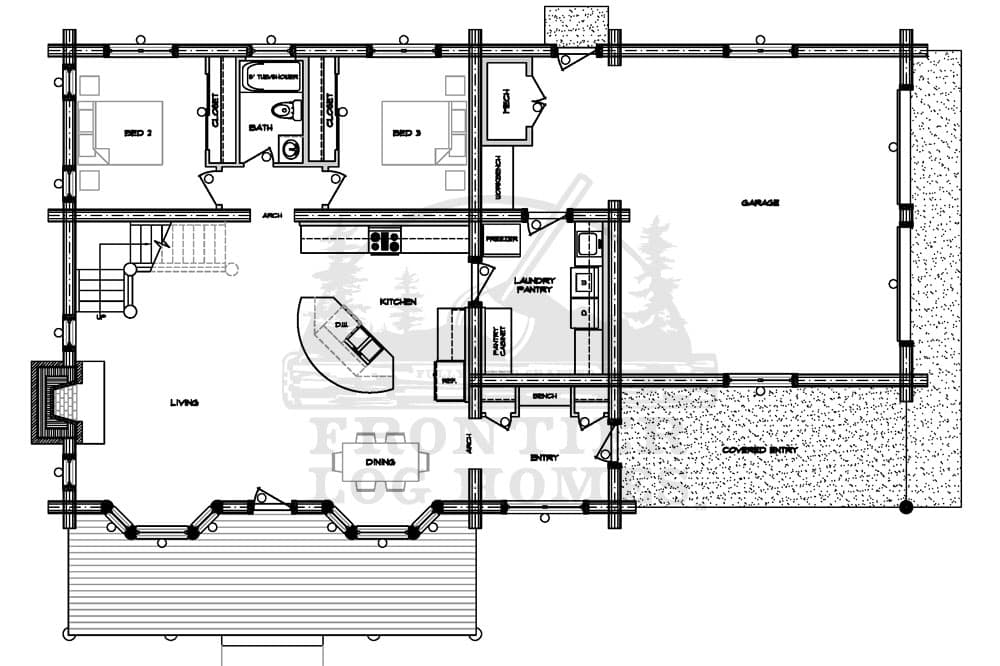 Step 2:
Create Floor Plan & Design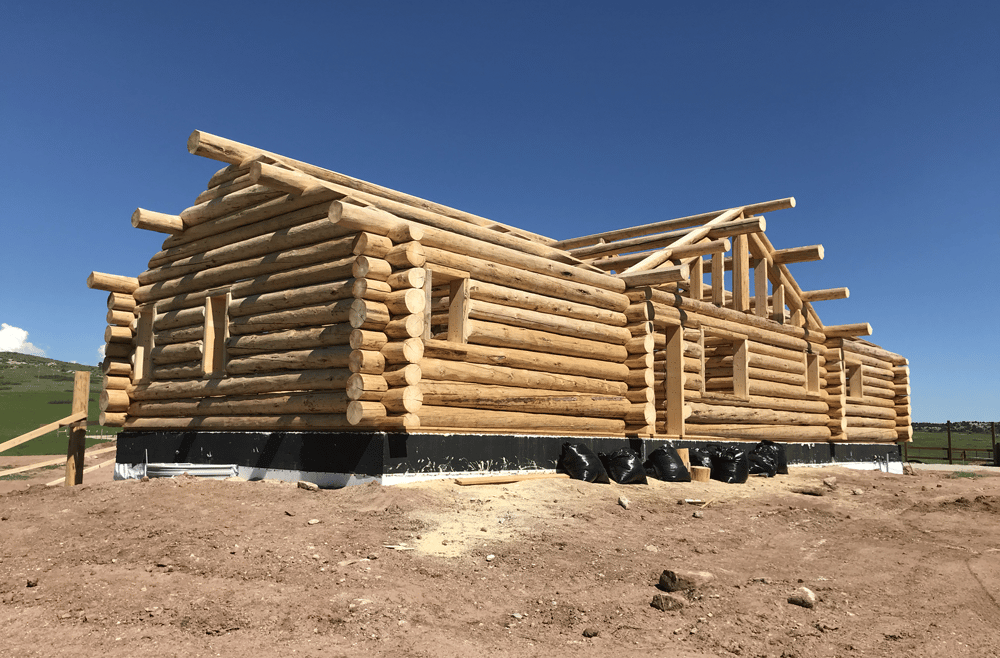 Step 3:
Deliver & Assemble On-Site
Why Frontier Log Homes?
We understand it is overwhelming to choose whom to partner with in building your log home. Choosing Frontier is the smart choice!
800+ Customized Log Cabins Build
Your Trusted Partner for the Lifetime of Your Home
Frontier Log Homes is the experienced log home builder you can trust!
Your Building Story will end with a beautiful log home your whole family will treasure for generations. Plus, you're not alone after you purchase a kit. You get a blueprint with instructions; we also come out and set up the logs on your foundation, completely ready for dry-in. We are here for questions through construction and years past completion.
Budget. Style. Maintenance. Efficiency.
When you work with Frontier Log Homes for your custom log cabin home, you can be assured that by design the entire process ensures you end up with a log home within your budget. We can do this more quickly and efficiently to save you time and money, providing the most efficient setup.
Our log cabins include all structural logs, handcrafted in our assembly yard, then delivered and set up on your building site. You will need to prepare your building site, foundation, and subfloor prior to the log kit assembly. Dry-in, finishes, and other completion work is then your responsibility.
What's Included in a Log Cabin  package?
All the logs needed for walls and roof structure
Freight to your building site
On-Site Assembly by our Professionals
Log bucks to frame out the doors and windows
Log stairs and log railing
(Basically everything that's log is included to build your home.)
We build handcrafted, chink-style homes using only dry logs and allow the wood to compress naturally over the first year. No screw jacks. No settling problems. No drywall cracks. No hassle!
What's Not Included in a Log Cabin Package?
Windows
Doors
Earth Work
Foundation
Sub Flooring
Permitting
Septic
Tap Fees
Roofing
Finish Materials
Fixtures & Appliances
Making Dreams Come True for 40 Years
"These guys are true professionals, with great attention to detail and high quality. They were friendly and responsive to change requests, kept us in the loop and made a challenging work site look easy. I would work with them again in a heartbeat. Project was a one thousand square foot dovetail hand-hewn cabin."
"We built the home from afar, as we were still living almost 800 miles away and tasked the folks at Frontier with completing our turnkey construction. They were with us every step of the way. Communication was always excellent, they crafted our house plans to meet our desires and our budget, and all the suggestions they made were perfect. We stayed within our financial means and they finished ahead of schedule! If you are anywhere remotely near Montrose, CO have these folks build your home, you won't be sorry!"
"Our log home was featured in Log Home Living, January 2004 issue, on the cover and with a full article and photos. The home has aged beautifully and one of Aspen's most prominent custom home builders was in the house and said that he had never seen such high quality fit and finish in a log home before. We have at least one person knock on the door each year or so and beg us to sell them the house. It is not for sale. I cannot recommend Frontier Log Homes highly enough!"
Need More than a Kit? Want Us To Build Too?
Even though our log cabin packs are the most popular and affordable (and yes, we ship nation-wide), we offer three other stages of construction services to meet your needs. We offer fully managed turn-key construction, dry-in construction, or a hybrid construction. Learn more about our log home building options below.
Turn-key Construction
We are your one-stop-shop for every detail of your log home building project.
In a turn-key project, Frontier Log Homes is your general contractor managing all phases of construction from excavation to the final walk through. We handle every detail of construction. and provide the labor and materials for everything from kit to dry-in to finishes. This option is only available within a 90 minute drive of our Montrose, Colorado home base.
Dry-In Kit
A log kit with everything you need to seal and dry in your log home.
On a dry-in project, Frontier Log Homes provides the log kit assembled on your site along with roof framing, exterior doors and windows, exterior chinking and staining, log door and window bucks, log stairs and log railing. Then your local contractor finishes the project.
Hybrid Construction
A traditional frame construction with log accents.
In a hybrid log home, we add log components to a conventionally framed home. This could include accents such as logs in the roof, beams, rafters, posts, door and window bucks, log stairs, railings, log siding, mantles, etc. Adding logs to a framed home creates a rustic contrast of materials and textures that add warmth and character to your home.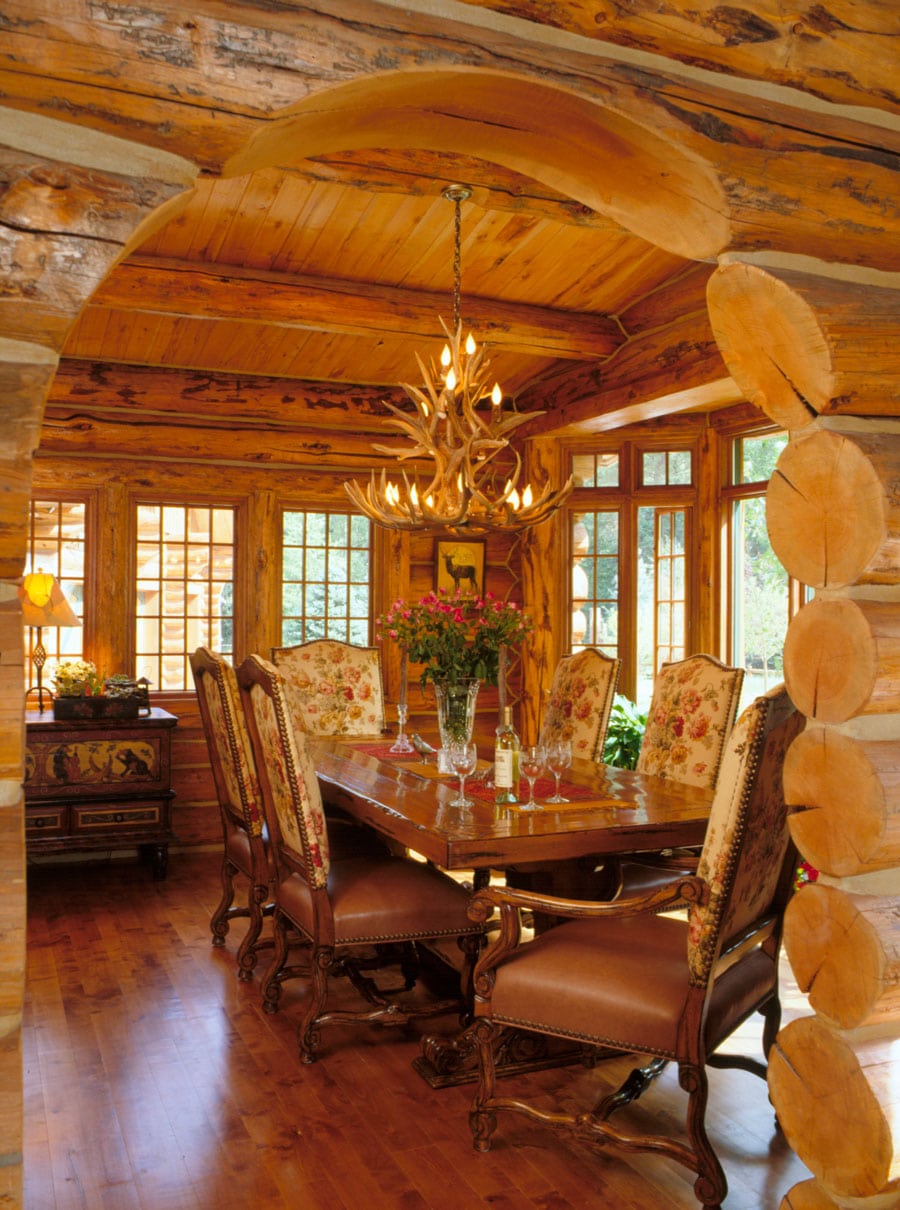 Featured on the cover of
Log Home Living Magazine.
This beautiful log home in Aspen, Colorado is the dream vacation home of Annie and Michael Katz and started as a sketch made while sitting at the kitchen table. The design of this three-bedroom cabin pays special attention to how natural light washes through the home.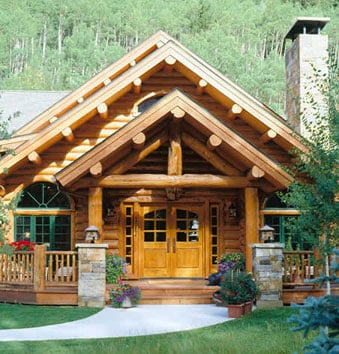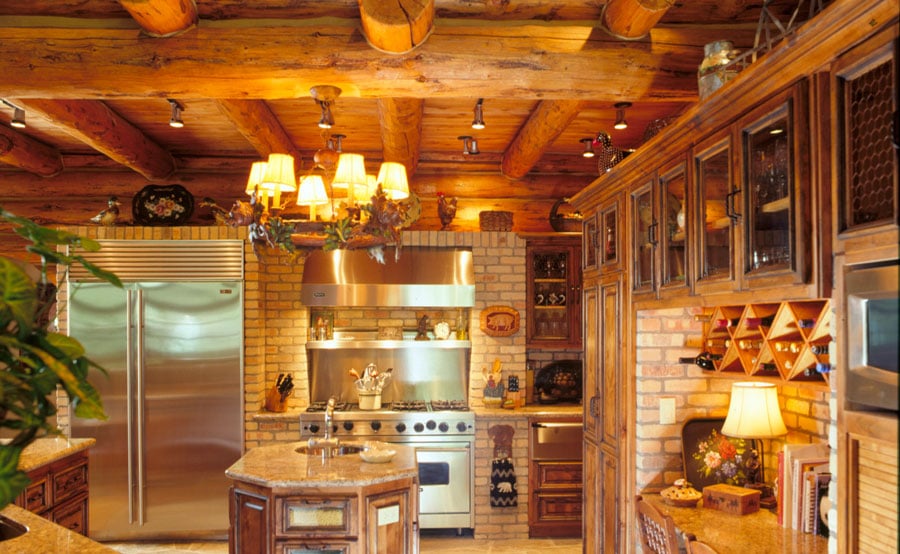 Contact a Log Cabin Expert