Discover The Log Cabin Lifestyle
We are passionate about building log cabins that identify with the fundamental human desire to connect with nature on a basic level, bringing you back to a simpler lifestyle.
We do this with our commitment to using full round logs in all of our kits. These logs are hand peeled using drawknives, then round notches are scribed and cut by hand using a hammer, chisel and chainsaw, adding a rich texture to your logs. This process adds a unique characteristic to your home because it is fully hand crafted and cannot be reproduced.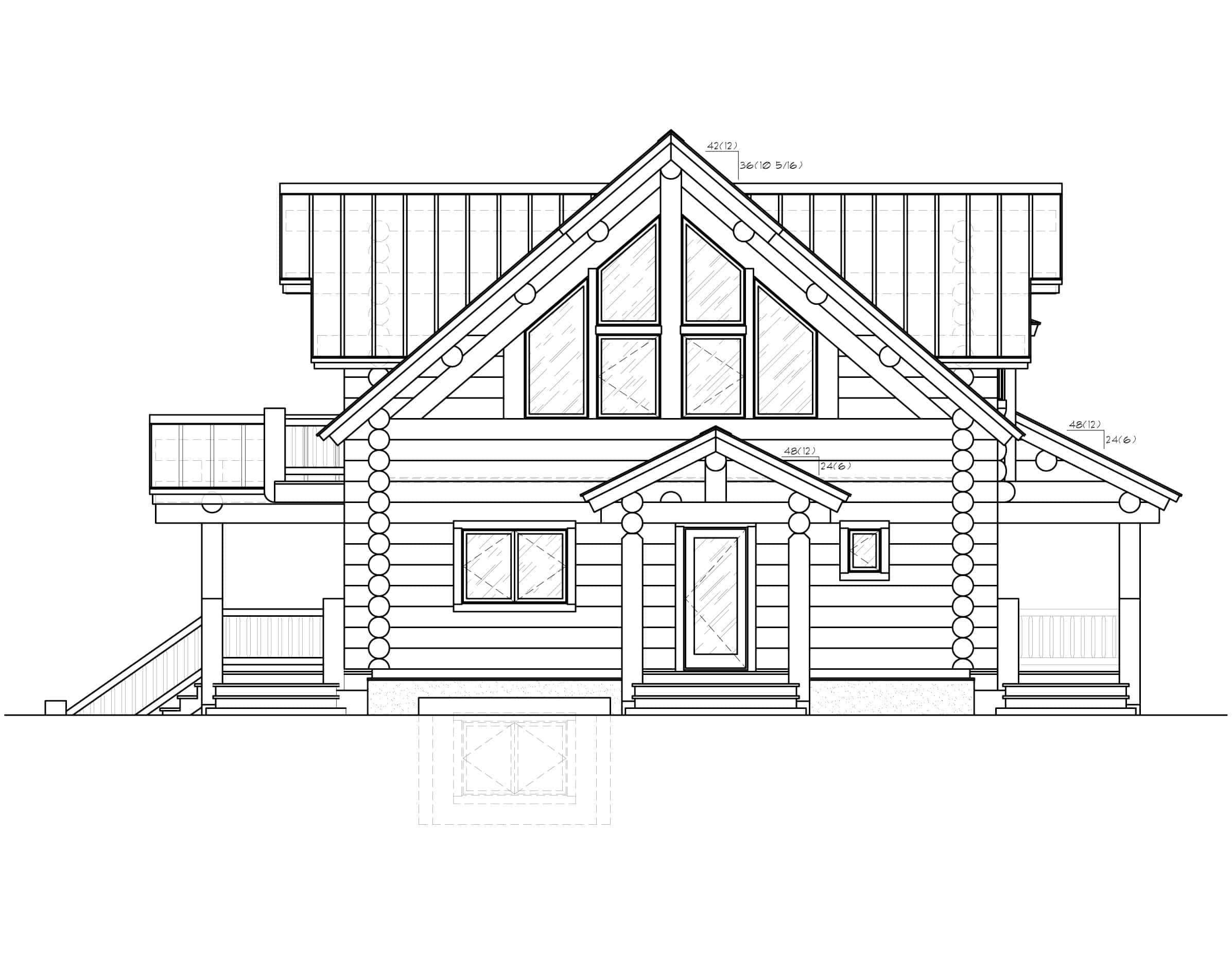 Drafting
Your custom log Cabin kit is built using the floor plans that you and our drafting department have finalized.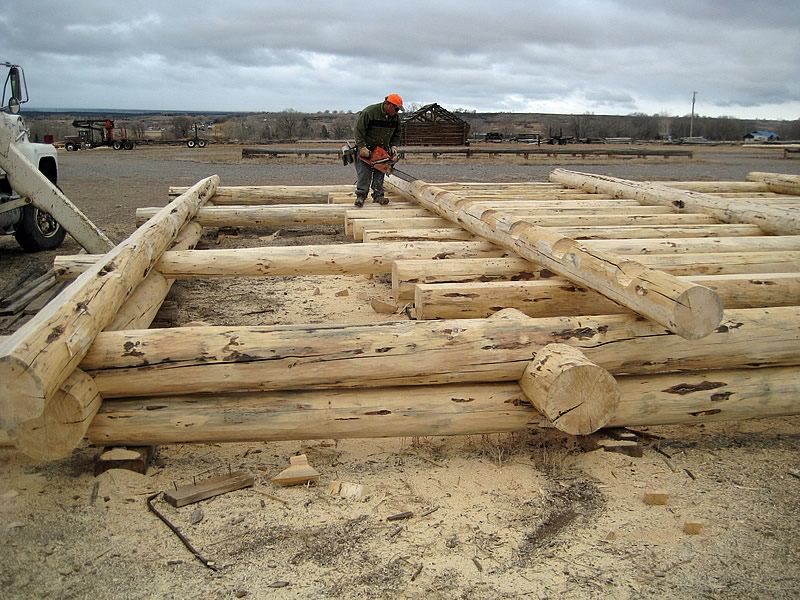 Log Fabrication
We begin the process of peeling, cutting and handcrafting the logs into your log home at our yard.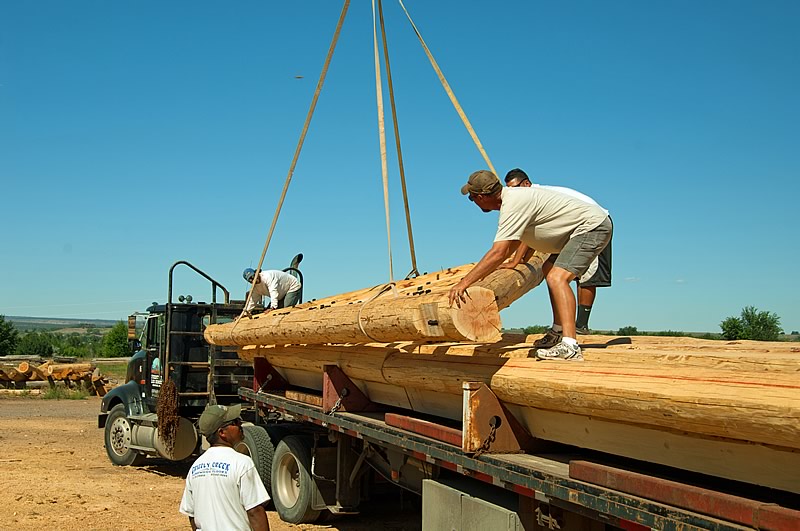 Delivery to Build Site
We deliver the logs to your building site.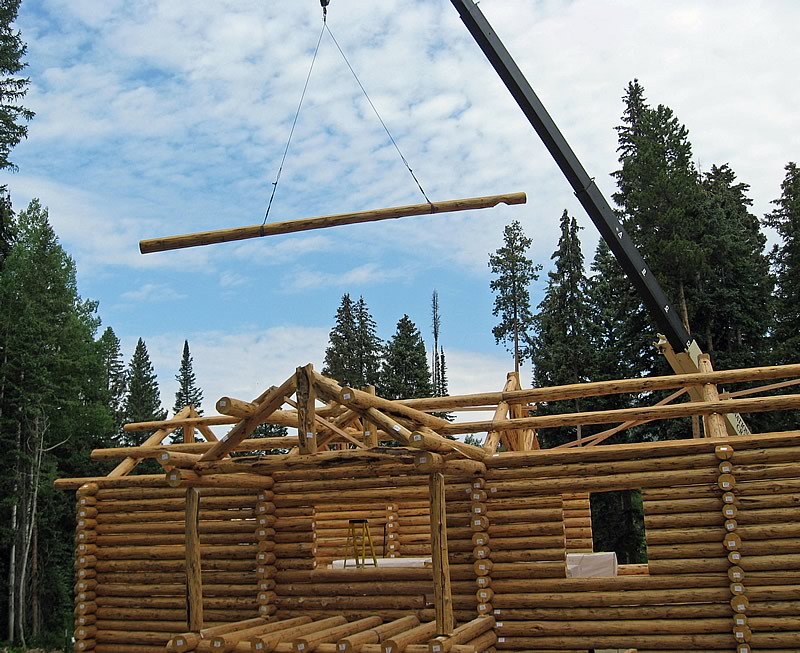 On Site Assembly
Our experienced crew will reassemble the 
logs on your foundation/subfloor in a surprisingly 
short amount of time.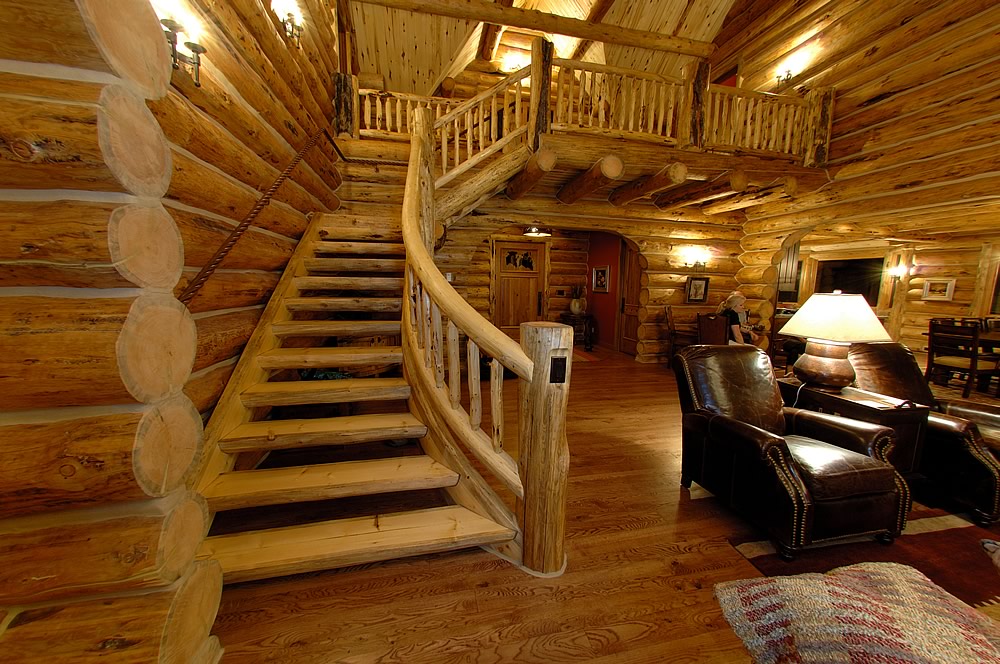 Log Components
We can provide your home with log window 
and door bucks, log stairs, and log railings.
How long will it take to complete the kit?
We handcraft the log kit in our yard. The logs are all numbered and labeled before loading onto flatbed trailers and then delivered to your building site. Depending on the size of the log cabin kit you have selected to build, times vary between 1 – 13 weeks.
What is included?
The cabin kit includes all the structural logs necessary to build your home. These may include log walls, log ceiling beams, log trusses, log gables, log purlins and log posts. No other building materials are included in the cabin kit other than the logs.
How much does it cost?
Each project is unique, and cost depends on many variables that change over time, such as the current cost of logs, labor costs, and many others. Please call 
970-249-7130 
for a current estimate.
How is shipping calculated?
The shipping is a separate cost. It is determined by the number of logs in the kit and the mileage to your building site from our yard.
Assembly On Your Building Site
Frontier Log Homes can send our skilled crew and a crane to your site and assemble the cabin kit on your foundation. Your General Contractor can then take over the finishing work for your cabin.
While we are on site providing these services, our crew can consult with your builder about any questions that they may have regarding log construction.
If you prefer, Frontier Log Homes can send only a consulting supervisor to your building site. In this option, the labor and crane will be the responsibility of the owner or General Contractor and our supervisor will be on-site to provide instruction.
Are you looking for custom log work for your home?
Frontier Log Homes can provide custom log components for your log cabin kit.
Looking for a General Contractor or already have one?
Who do I hire to manage and complete my project?
Frontier Log Homes offers General Contracting services limited to the western slope of Colorado. We can also help you select your general contractor from a list of qualified Colorado contractors whom we have worked with in the past.
Outside of Colorado, we recommend that your chosen general contractor visit our location and meet with our staff so we can give instruction on procedure and proper log building technique. We strongly recommend that your general contractor consult with us on proper methods to ensure the best completion of your project.
Peace of Mind
Nationwide we offer consultation throughout your entire project to assure that your contractor fully understands proper completion technique and procedure.