Timber Frames
Do you want an open-plan home with plenty of space? Do you treasure natural light? Are you looking for a graceful structure that will give your home a sense of airiness? Then a timber frame home is a perfect solution for you.
There are many ways you can build a wooden home. Log homes, for example, use logs stacked together to raise walls and roofs. Timber frames, on the other hand, are based on a structure of beams and posts that click together in a smooth way to create the scaffolding where the rest of the home rests.
Timber frames allow for tall cathedral ceilings, walls of windows, and open plans that many homeowners appreciate. An open-plan space gives you plenty of opportunities to gather with your family, invite friends while preparing a meal, or just enjoy the views and scenery.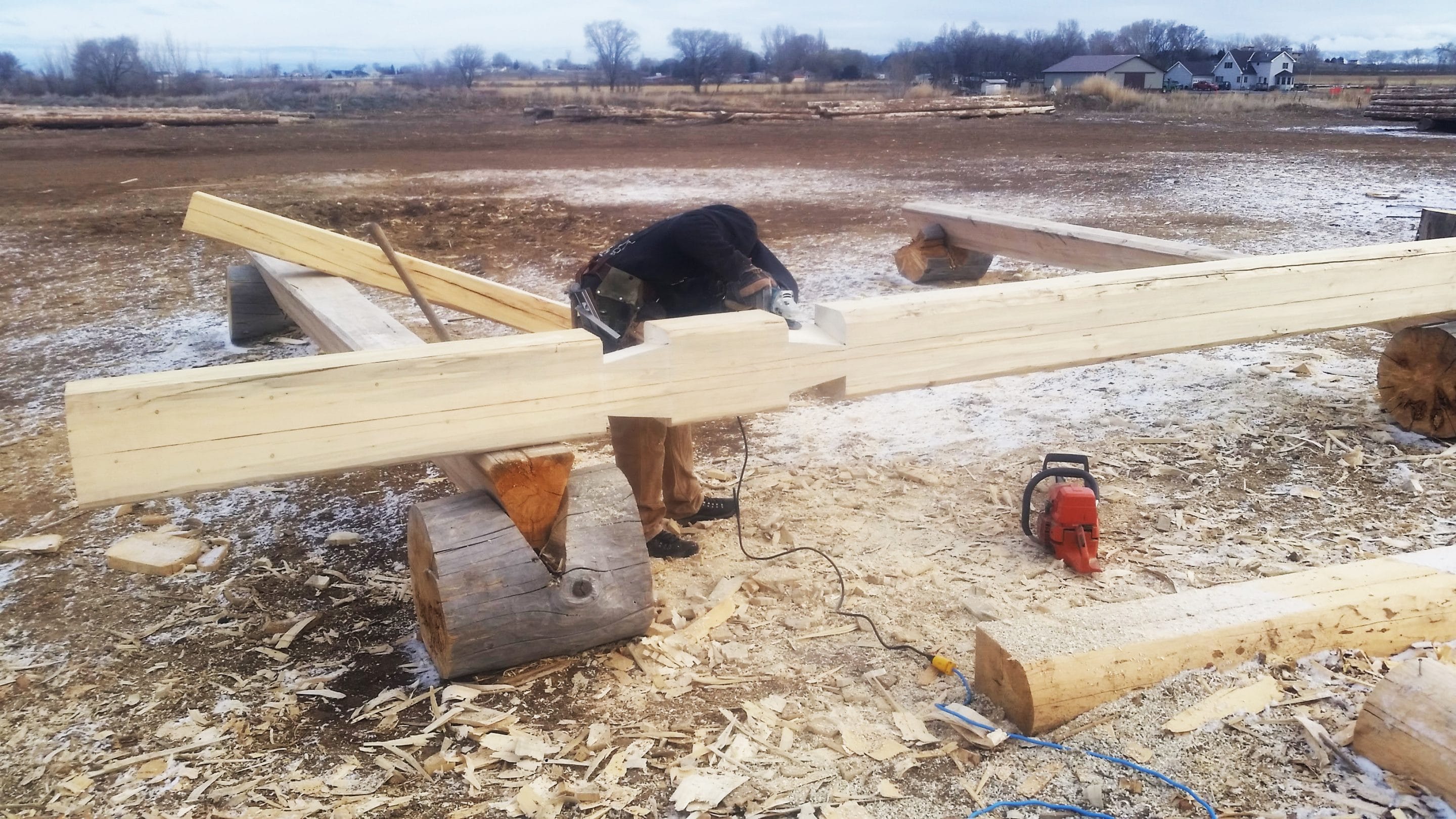 How Are Timber Frame Homes Made?
As the name suggests, timber frame homes are made of wooden beams and posts. The vertical posts hold the horizontal beams in place. Together, they create the frame upon which the rest of the home will be built.
The posts and beams are connected to each other with wooden pegs and fixed together with a mortise and tenon joint. One extremity has an extension while the other has a hollow part that perfectly matches the extension. Carpenters expertly slide one into the other.
Timber Frames vs. Log Homes vs. Post and Beam Homes
Timber frame homes look quite similar to log homes and post and beam homes. There are, however, some key differences:
With timber frame homes, the rectangular posts and beams that form the home's frame are joined by wooden pegs. Additionally, the beams and posts carry the load of the house and the walls can be decorative or simple dividers between the various rooms and spaces.
A post and beam home has circular posts and beams that are connected with metal fasteners rather than wooden pegs.
As for log homes, they are built with logs that make up the load-bearing walls.
Why Should I Choose a Timber Frame Home?
The main advantage of timber frame homes is their great flexibility and their unique ability to be easily adaptable to almost any design. These are far from their only benefits, though.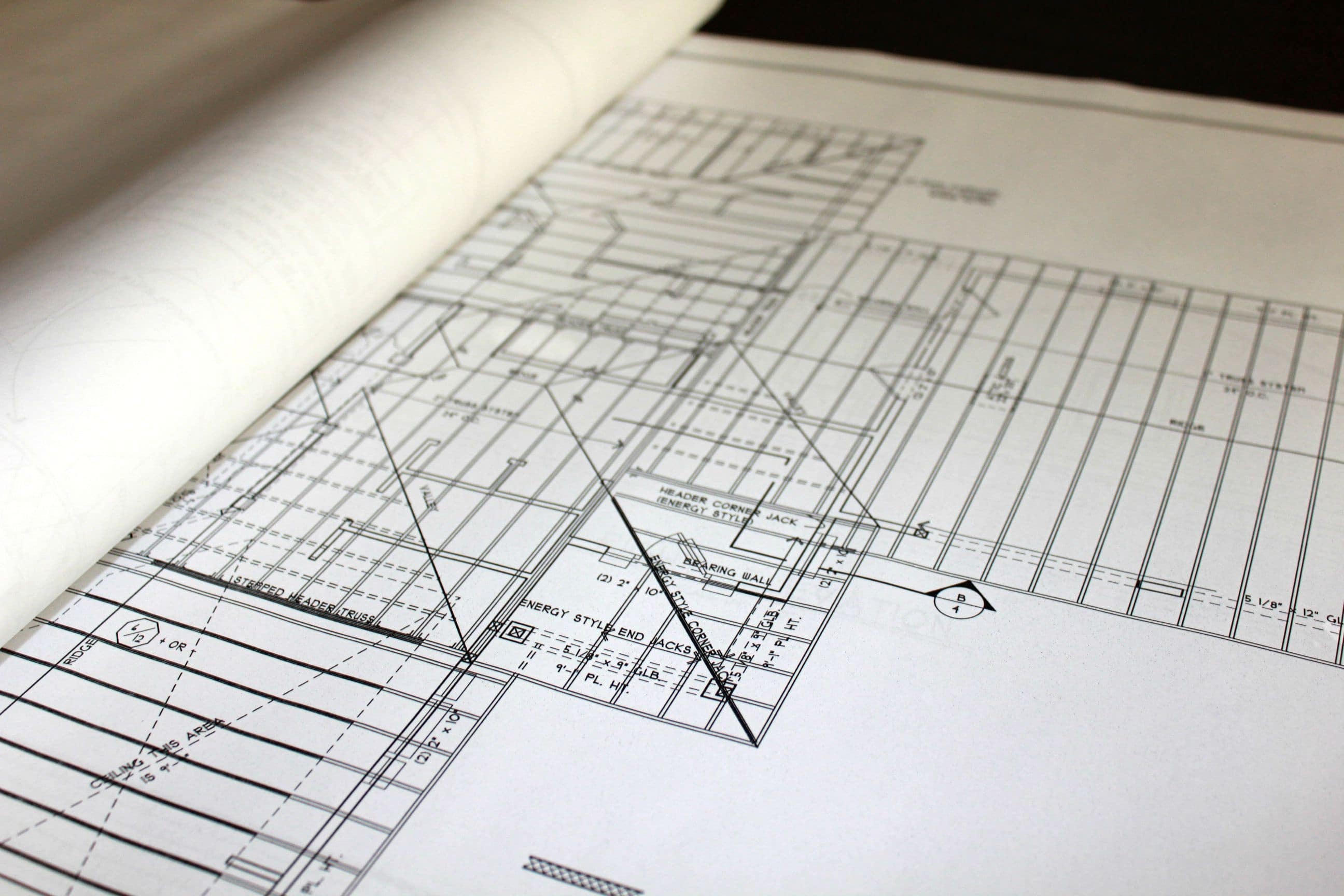 Flexible Design
Beams and posts can be cut and carved at any length, height, and width.
If you want a high ceiling, we can deliver beams and posts that will hold up the structure and offer you a cathedral ceiling for maximum space and an unmatched airy feeling.
Timber frame homes can be easily adjusted to most plans. A timber frame home is an excellent solution for you if you want porches, decks, rounded rooms, exposed beams, trusses, or most other construction or decorative features.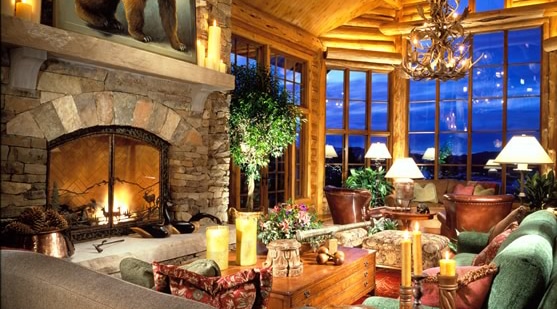 Large Windows and Open Plans
With a timber frame home, the load of the house is carried by the beams and posts. Since there are no internal load-bearing walls, your spaces can be as open-plan as you like. You can have walls of windows to admire the view and visually connect with the outside.
Walls can feel constrictive because of the way they enclose spaces, making them feel tight, cramped, and small. An open plan frees up your space and releases your creativity to make it work as a dining room, kitchen, living room, home office, or anything else you might want.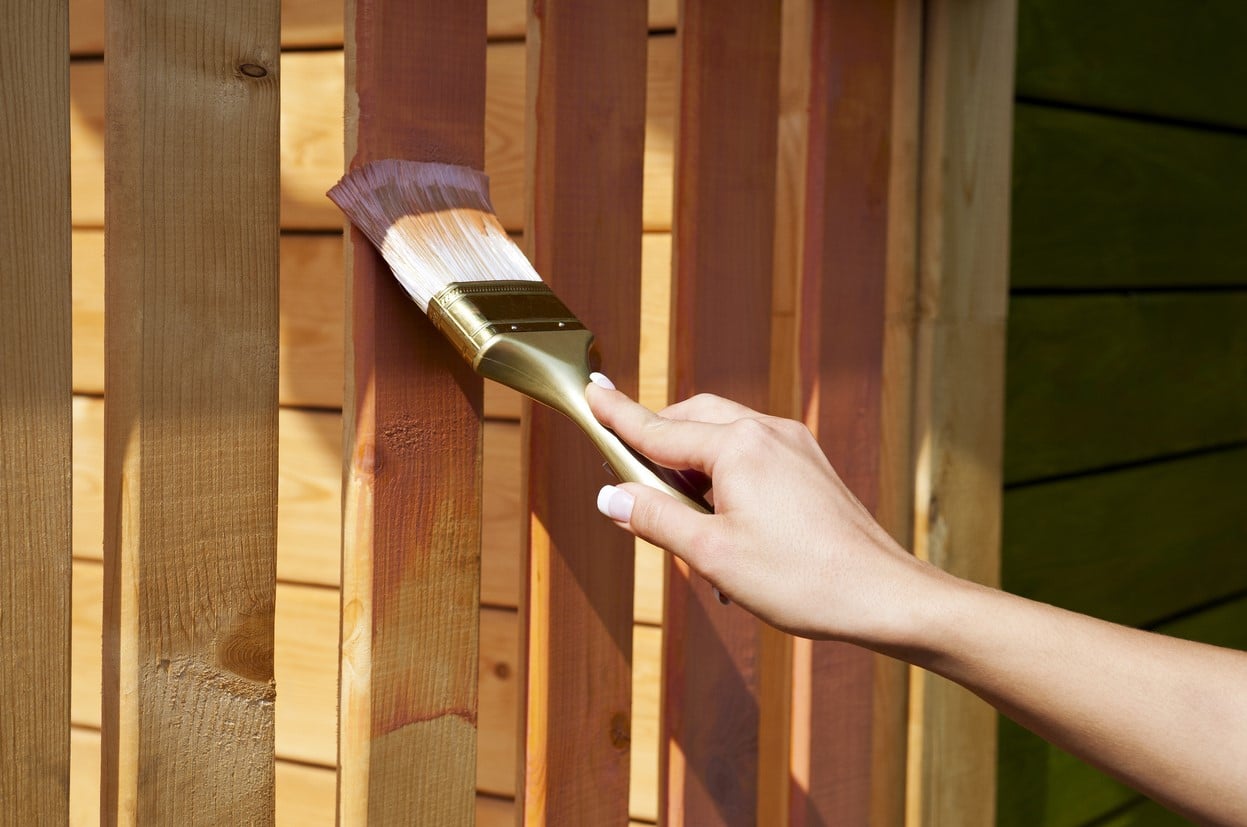 Durable
Timber frame homes are sturdy structures. Many such homes are surviving today from 200 or 300 years ago.
Because of the way timber frame homes are constructed, they can withstand storms and hurricanes better than conventional buildings. Timber is flexible, which helps it 'bend' without breaking, hence its significant endurance under extreme weather conditions.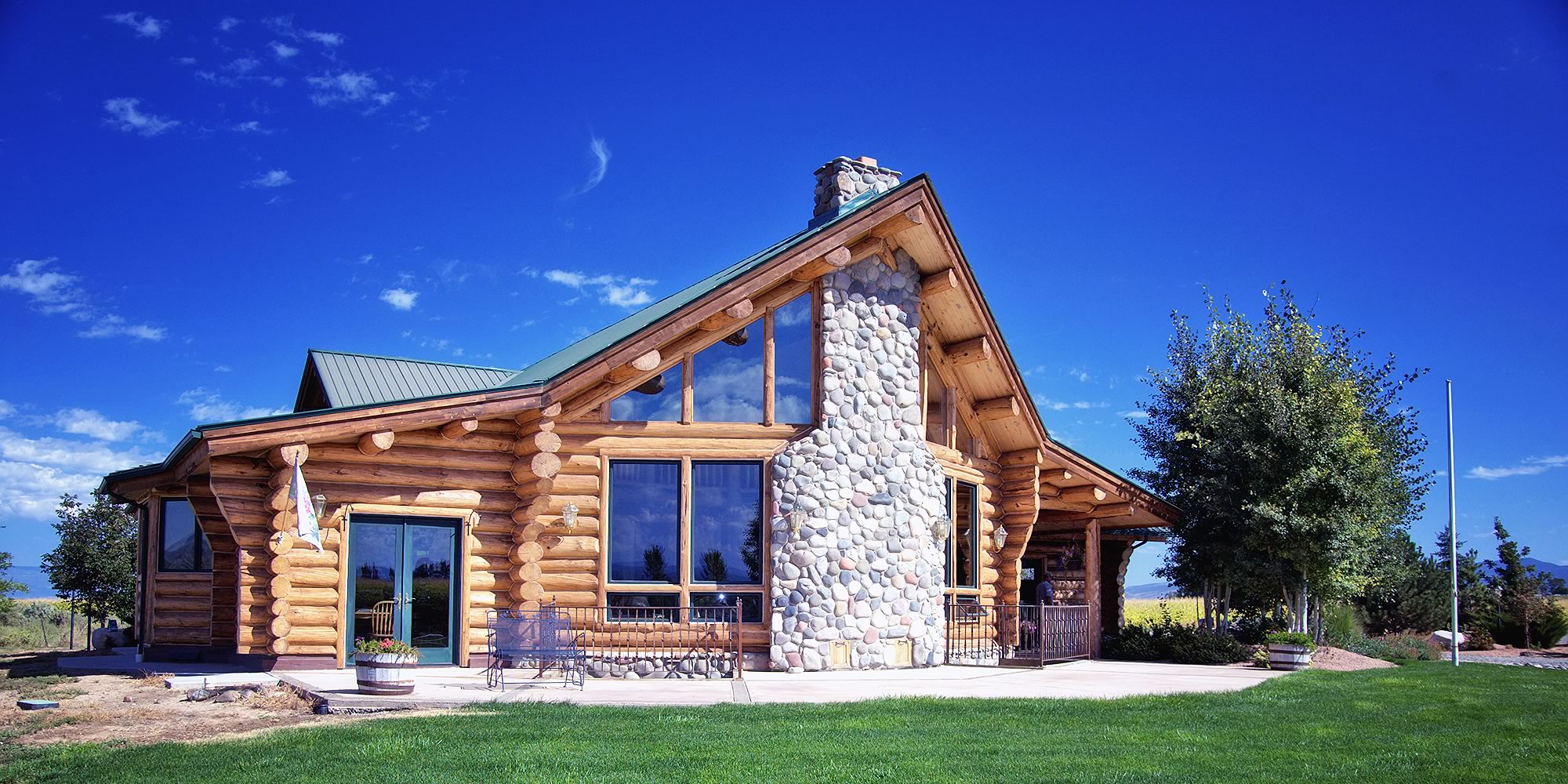 Mixing Construction Materials and Methods
Your timber frame home can blend different construction materials and methods. You can have cement, stone, or log siding to give your home the exact look you want.
Because the home's frame is built with beams and posts, your external walls can be made of any material or combination thereof. Now that you no longer need to include load-bearing walls, you can build your home according to your exact plans.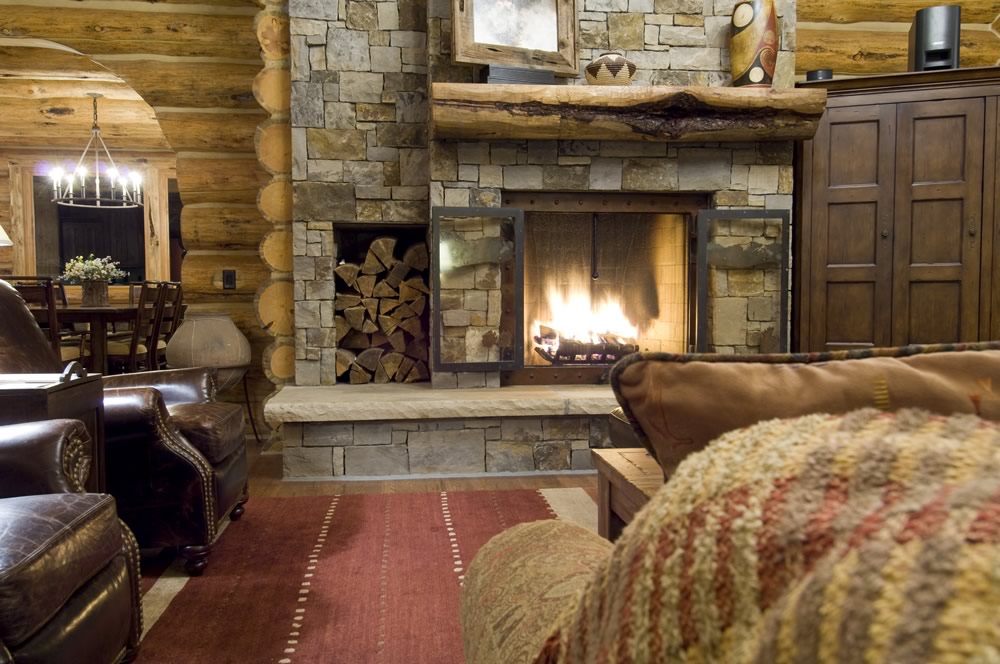 Add Extra Insulation
If you want your home to be extra insulated and would like to increase the energy efficiency of your timber frame, you can incorporate SIPs (structural insulated panels) for better air quality, maximum energy efficiency, and optimal thermal efficacy. Not only is this great news for the environment, but it will also lower your energy costs and help you save money on energy bills.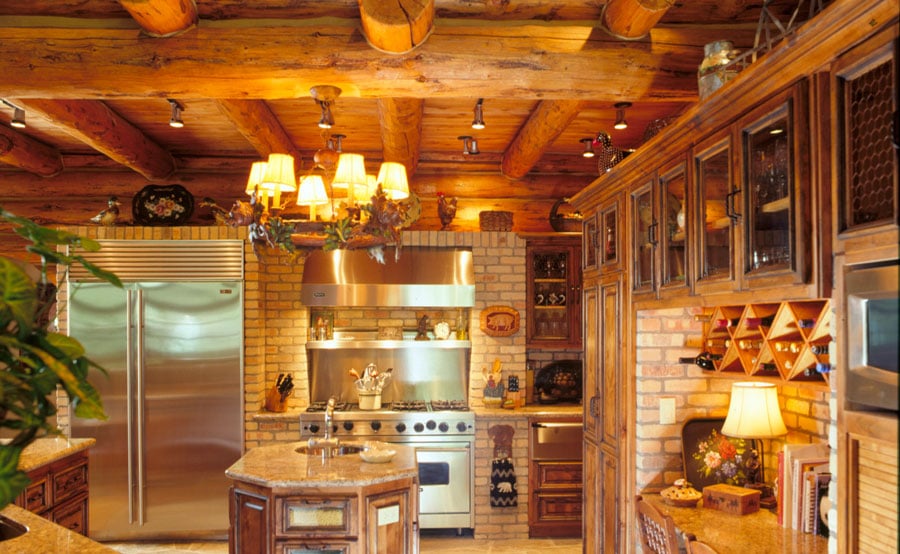 Astonishing Wood Artistry
It is amazing to lift your head and look at wooden beams, posts, trusses, and railings that have been carefully handcrafted and carved.
Timber frames provide a home with a cozy interior that can match any architectural style, from traditional to contemporary. Real wood artistry blends in seamlessly with the environment and the surrounding nature. It is as if nature has entered your home in the gentlest, most spectacular way.
Looking for a General Contractor or already have one?
Who do I hire to manage and complete my project?
Frontier Log Homes offers General Contracting services limited to the western slope of Colorado. We can also help you select your general contractor from a list of qualified Colorado contractors whom we have worked with in the past.
Outside of Colorado, we recommend that your chosen general contractor visit our location and meet with our staff so we can give instruction on procedure and proper log building technique. We strongly recommend that your general contractor consult with us on proper methods to ensure the best completion of your project.
Peace of Mind
Nationwide we offer consultation throughout your entire project to assure that your contractor fully understands proper completion technique and procedure.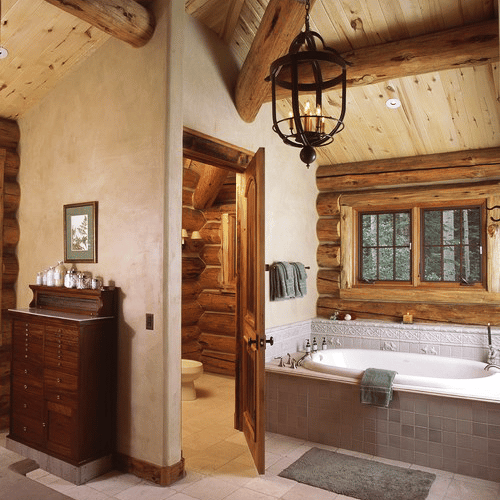 Integrate Timber Frames into Your Conventional Home
If you want to add timber touches to your conventional home, Frontier Log Homes can do it for you. We can incorporate trusses, timber porches, and other decorative features in and around your home to give it a natural, organic charm.
You can create various designs with beams and posts and upgrade your home's look and architectural design. The only limit is your imagination!
Frontier Log Homes for Your Timber Frame
Frontier Log Homes has designed and built hundreds of homes. Our logs, beams, and posts are hand-hewn and carefully crafted.
Our carpenters and log craftsmen know how to turn wood into a beautiful home. We are not a lumber mill, nor do we mass-produce homes. Instead, we lovingly hand-carve each home to make it as unique as you.
Our job does not end with the building. We stand by you even after your home has been built. We are here to guide you and help you maintain your home so that you can pass it on to the next generation.